A world-first application for secure paper using blockchain technology.
Blockchain is becoming increasingly popular as a system for recording information that is difficult to hack or alter. The technology is already being used in a variety of industries, including banking, healthcare, and commerce. With features like security, transparency and decentralisation, it provides protection to existing business methods. Given blockchain technology's security and integrity, new ways of introducing the technology into the education sector are constantly emerging, however, the most promising use case is to protect students and their qualifications.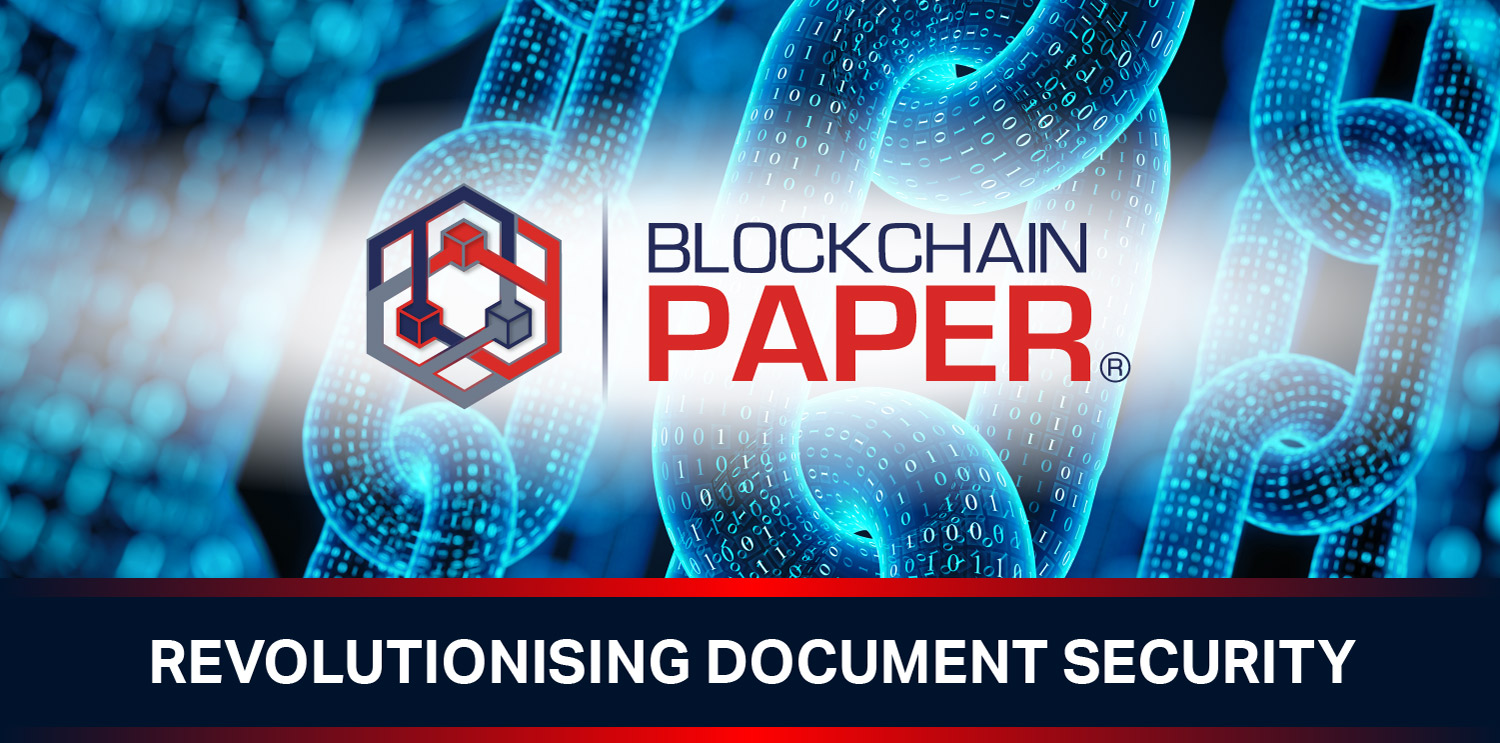 We are introducing the next generation of our market-leading paper security; Blockchain Paper® – a world-first application for secure paper technology using blockchain. This has been made possible through our partnership with Block.co, whom we are pleased to welcome as our new technology partner. This collaboration is strongly aligned as both companies aim to stop document fraud. Through Advanced Secure's STOP FRAUD! – Research and Development programme, we constantly deliver innovation in secure document technologies. In doing so, our partnership with Block.co has enabled us to revolutionise our document security for our customers and the wider society.
---
With over 5,000,000 blockchain papers issued, the success of Blockchain Paper®
speaks for itself.
---
Blockchain Paper® provides organisations with an unparalleled level of document security; a verifiable and immutable paper stock for each secure document issued. Using a smartphone, recipients can instantly verify the authenticity of a secure document. Our new secure paper has been developed to provide assurance to the recipient that document papers are genuine, whilst authenticating that they originated from the issuing organisation.
Critical to the ongoing success of a secure document strategy, security paper and security features used to protect documents against fraud should be constantly reviewed and updated. In understanding this, we continuously review and update our Secure Paper Standard ensuring our customers always remain ahead of the ever-increasing risk of fraud.
Blockchain Paper® is the latest version of our Standard, guaranteeing that all Universities, Awarding Organisations and Professional Bodies benefit from this identical high level of security for their award papers. Whilst through our Blockchain Paper® technology, students, employers, and other interested parties can instantly and easily identify a genuine paper issued by an organisation.
---
Security Benefits of Blockchain Paper®
Advanced document security
Immutable document record
Digitally verified using a smartphone
Authentication of the issuing organisation
Available to check – anywhere/anytime
Widely accessible further enhancing security
Our range of secure papers includes but are not limited to Certificates, Transcripts, Diploma Supplements, HEARs, Student Status Letters and Proof of Qualifications.
---
Advanced Secure has embraced blockchain technology by incorporating Block.co's solution into our secure Blockchain Paper® product. We have employed Block.co's technology to utilise the underlying security of the blockchain to secure documents by placing an encrypted format of the document as part of a transaction, essentially anchoring the proof of authenticity on the blockchain. Block.co stores all content and personal data off-chain for maximum privacy, while the encrypted information that is stored on the blockchain, complements the data privacy guidelines, and empowers recipients with ownership of records.
---
Protect your documents – stop fraud!
Learn more about Blockchain Paper® alternatively, contact Advanced Secure or email: marketing@advancedsecure.co.uk
---
#StopFraud #Advanced #Secure #Technologies #Blockco #Blockchain #Paper #Certificates #Qualifications #HigherEd