About Advanced Secure Technologies
Advanced Secure Technologies merge a customer focussed mindset with extensive security knowledge to provide innovative and high-security solutions that protect organisations against fraud. Our approach ensures that our customers are free to focus on running their enterprise, with the peace of mind that Advanced is protecting the organisation.
At Advanced Secure, we specialise in reducing the risks of document and payment fraud.
Our technologies secure the production and issuing of secure payments, secure printed documents and secure electronic documents. We protect financial workflows and sensitive documents while safeguarding the brands and reputations of organisations worldwide.
We have a strong commitment to minimising the risk of fraud and we can offer you expert advice and guidance on how to improve secure document and payment processes within your organisation/business.
We help protect your organisation to stop fraud by using the latest secure technologies in:
Design: we create your own branded documents and portals with unique security features.
Documents: cutting-edge patented security features to prevent alteration and counterfeiting.
Software: multi-factor authentication, data encryption, secure databases and algorithm numbering – for unparalleled protection.
Laser printers: multi-layer security with our secure laser printers.
Storage: you can choose to place your documents in our high-security storage facility.
Delivery: We use approved secure delivery service providers, including delivery tracking and nominated signatories.
Our innovative range of security features deliver the most advanced security documents, protect millions of documents and payments annually.
In the education sector, we lead the way in best practice and set a global standard for both secure paper and secure electronic certification issuing, protecting hundreds of Universities, Awarding Bodies, and Professional Institutes, globally.
We supply millions of C&CCC (Cheque and Credit Clearing Company) approved Secure Cheques annually to many industries including financial, legal, insurance and local government.
With our new Digital Payments Web solution, we are also leading the way, improving financial security, process efficiency and financial control, with a multi-layered secure workflow for all electronic payment transactions.
Our Gift Vouchers help protect the reputation of some of the UK's best-loved tourist attractions as well as numerous hotels, restaurants and retailers from the risk of illegal reproduction, printing, and fraudulent copying.
We deliver our secure solutions worldwide to help organisations and businesses improve and streamline their document and payment processes from anywhere, any time, on any device.
We recognise the impact that counterfeiting and alteration fraud can have on your organisation's reputation, that's why we're committed to helping you combat the fraud risks.
To emphasise the importance of this, in 2008 we launched the STOP FRAUD! programme.
With our STOP FRAUD! programme, we are committed to continuous development, ensuring your documents and payments remain protected against fraudulent attacks and ahead of the evolving risks.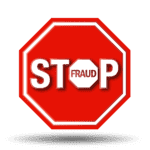 Consider all areas of the secure document process that may be at risk of fraudulent attack.
Invest in Research and Development to ensure our secure technologies remain ahead of the fraudster.
Design security documents and products with a consistent range of security features.
Provide technologies & secure documents that have multi-level security features to deter fraudsters.
Include a range of both overt and covert security features that protect our secure technologies & secure documents.
Constantly review and enhance our secure technologies & secure document security features.
Restrict access to secure document raw materials.
Create awareness of the security technologies employed with all stakeholders.
Our aim is to ensure our secure document customers always remain ahead of the fraudster – and thereby prevent fraud for our customers.
Through the STOP FRAUD! – Research and Development programme we constantly deliver new developments in secure document technologies.