Advanced Secure Technologies are proud to have been the Headline Sponsor for this year's FAB 2021 Conference, Exhibition and Awards. 
As the FAB Platinum Certification Supplier, Advanced Secure were pleased to meet with delegates from the UK to discuss certification issues faced by the awarding sector. In addition, we exclusively launched the next generation of our secure certificates – Blockchain Paper®. We also had the pleasure of welcoming the 'Innovation of the Year' winner to the stage at the Awards Night. Read below to find out more.
About the conference
The annual flagship conference for awarding and assessment organisations was held at the Marriott Hotel in Leicester on 11th and 12th November 2021.
FAB2021 exclusive product launch
Advanced Secure's directors, Kevin and Georgina, were pleased to launch Blockchain Paper® – a world-first secure paper solution using blockchain technology to stop qualification fraud. With unprecedented levels of security, including smartphone authentication, Blockchain Paper® adds cryptographic security to certification documents – ensuring trust in the qualifications awarded.
With over 200 education institutes adopting Blockchain Paper®, we were thrilled to share how our innovative paper solution protects education institutes and learners worldwide.

Other certification solutions included:
Kevin and Georgina also introduced delegates to our web-based secure certification platform – Digital Certificates Web. Our secure digital system delivers improved security, efficiency, and flexibility for organisations seeking a holistic secure certification solution to issue digital and printed certificates.
Digital Certificates Web replaces time-consuming and costly manual handling of documents while reducing the risk of fraud with end-to-end secure digital processes. As a result, our secure platform provides an opportunity to adopt a digital-first strategy for issuing secure documents to learners from anywhere, at any time.
Read how Digital Certificates Web supports key strategic priorities.
The 'Innovation of the Year' award sponsored by Advanced Secure Technologies
The 'Innovation of the Year' award recognises the Awarding Organisation that successfully applies any form of innovation, celebrating the ideas that have had the most significant impact across the sector.
Whether the innovation is a new product, a service or a culture of improvement, the entry included evidence of how the invention has been developed and applied to improve performance, operational effectiveness or customer engagement to improve the learners' experience and bring something new to the awarding industry.
Winner of the 'Innovation of the Year' award – Chartered Management Institute.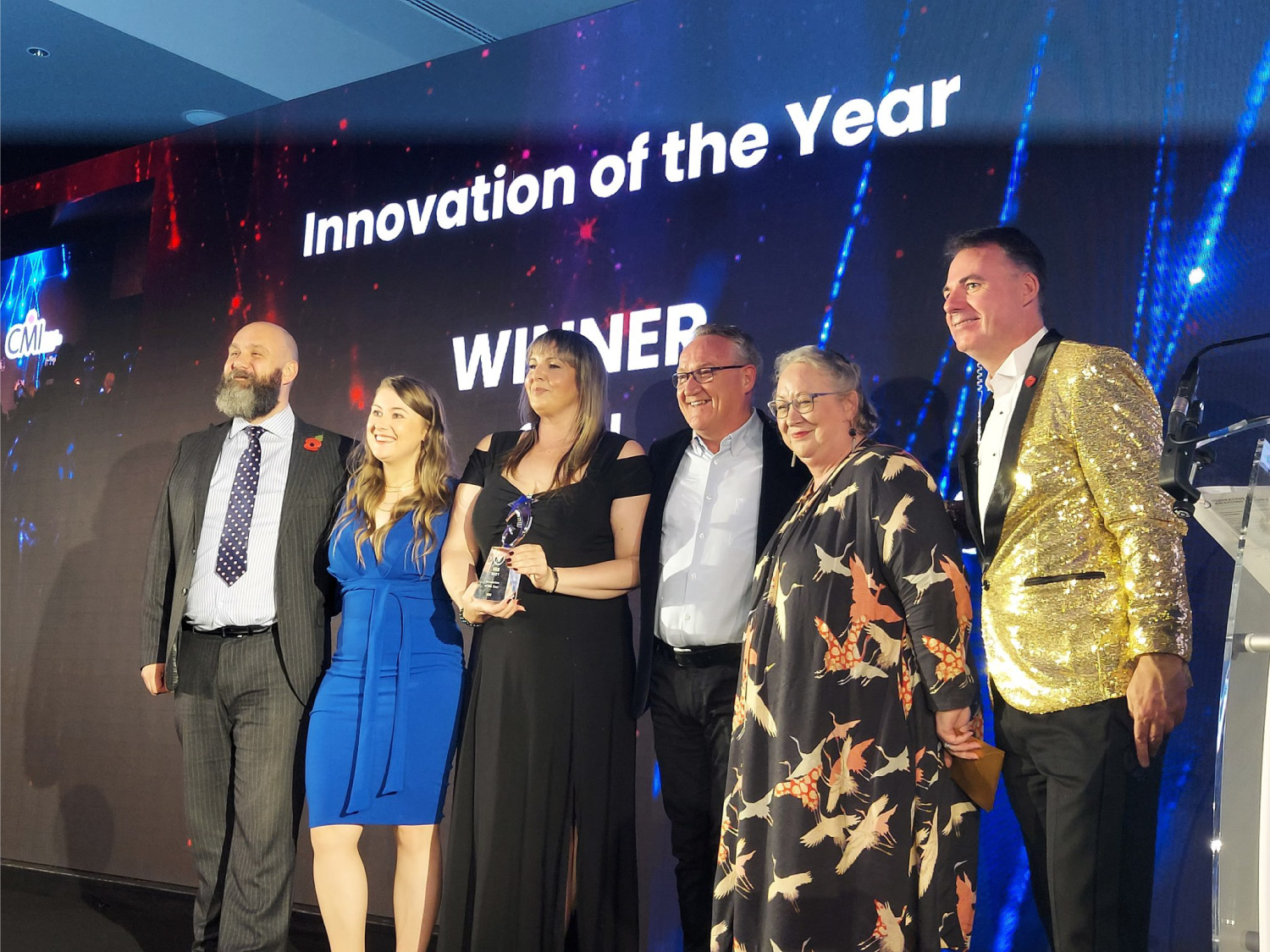 The 5 prize draw winners
To celebrate 14 years of supporting the FAB Conferences, we ran a prize draw with five opportunities to win John Lewis vouchers. To enter, delegates completed a 30-second survey and collected a free gift from our stand.
The winners are:
Dipa Patel – ABMA Education
Susannah Sibbick – WSET
Katie Bevan – IOSH
Louise Bangham – Safety Training Awards
Ruth Edwards – RTITB
*Winners notified by email.
A few pictures from the conference, exhibition and awards